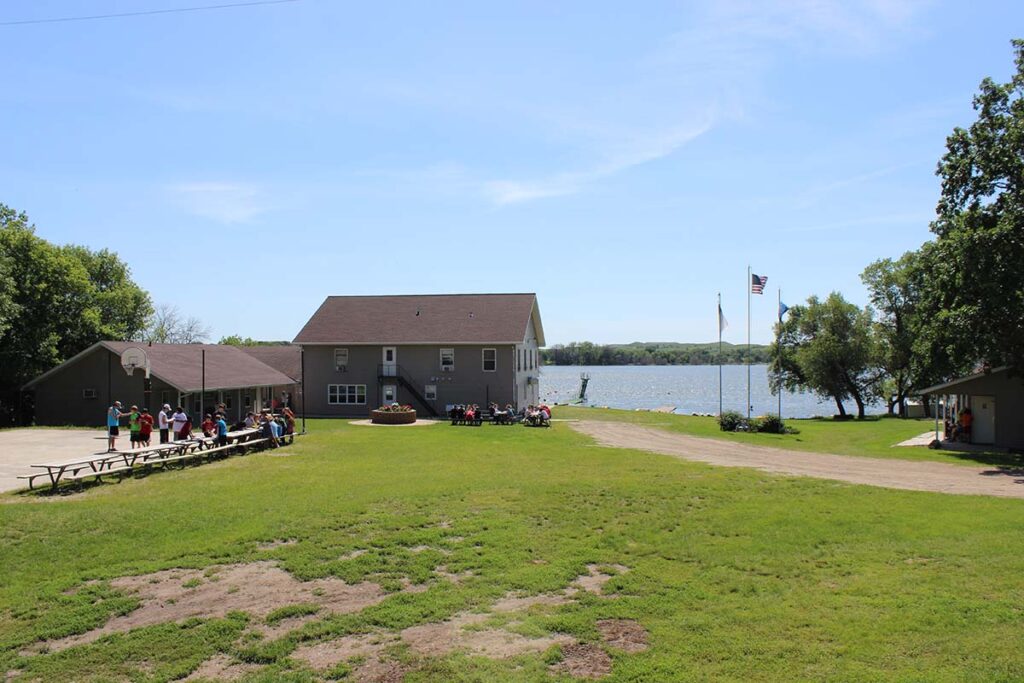 ---
FaHoCha has been offering camps for almost 72 yrs. We have been on the present site for almost 45 yrs. The camp is approximately 10 miles south of Warwick, ND, and is nestled down by South Lake Washington in a very beautiful setting.
We are a unique camping experience in which we offer a quality camping program at an affordable price with lasting impact. Our mission is to communicate the life-changing message of Jesus Christ to every camper, to encourage spiritual growth, and to love each individual and care for their needs. When this is packaged in a fun-filled family atmosphere it makes for a very memorable week of camp.
This ministry is an inter-denominational ministry. FaHoCha is faith mission supported by the people and churches that are touched through the ministry outreach. The camp fee is only a portion of the actual cost of camp. The camp could not operate without the support and prayer of so many committed people and churches. We are so very thankful for all those people who have given time, energy, and resources so generously and sacrificially in order for this unique ministry to continue.